PREMIUM FLOW
(Flow of stocks from supplier to buyer)
1. Premium stocks is to be selected from the auction house. (About 160places in the whole country)

2. The professional representative check the vehicle condition in the auction houses.

*The professional representative has history working for Auction all over Japan as Vehicle Inspector.
3. Vehicle will be carefully selected and purchased at an appropriate market price.
*The person in charge of the auction is an old- timer/veteran or has been handling for five or more years.
4. The major Land transportation company has tied-up a certain amount with each auction houses for transport cost. Certainly, we will adjust said cost to customer's budget.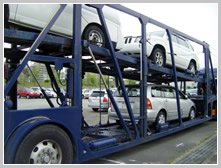 5. The Grade difference, Incomplete vehicle information are claimed to Auction within certain time period.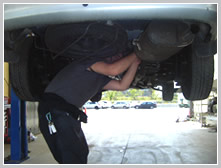 *Vehicles for repair (It depends on each auction house regulations) is subject to a discounted amount and can be upgraded at any time.
*Premium Autotrading Japan will send the vehicle back to the auction house when the vehicle has problem.
*(When bid is successful, purchase claim application has time limit and regulations, etc. After putting in on stock, Premium Autotrading Japan doesn't neglect immediatevehicle check.) Hidden problems and unrevealed defects on the auction inspection, vehicles and others won't be accepted.
6.Vehicle wash and export Premium Inspection Line.

Our Company (Premium Autotrading Japan) is doing the best that we can everyday to buy high quality vehicles, so to get customer's consent and buy high quality vehicles from us.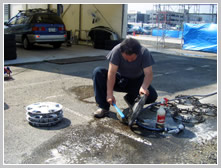 Naturally, contents of the work differ according to the vehicle condition in stock.
Basic course (will apply for all vehicles 100%)
1) Exterior washing in water (water repellant coating)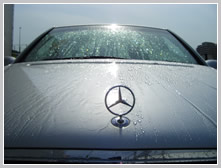 2) Interior cleaning (Cleaner, wiping off dirt)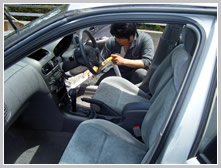 3) Engine emblem (Post-polishing, washing in clear water by high-pressure machine)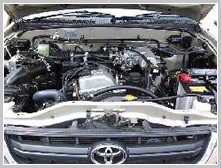 4) Underbody (washing in water by high-pressure machine)
5) Wheel washing, tire wax
JEVIC, JAAI vehicles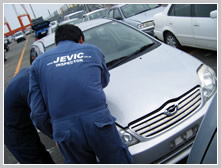 Underbody paint
Otherwise, maintenance according to Inspector's notes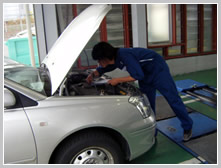 *Vehicles passed Premium Inspection Line pass JEVIC or JAAI Inspection 100% at one time.
7. Shipping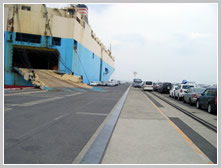 Premimum yard staff re-check the vehicle condition before shipping.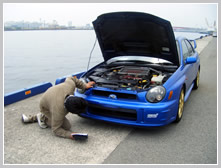 *(Charge)contents of remake vehicle
Exterior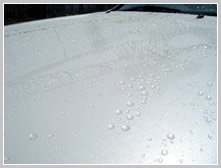 Washing by water > washing by brush > polish > coating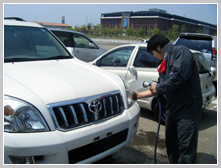 Interior

Seats dettached > washing by water > drying > polishing wax

Engine emblem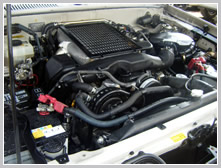 High pressure washing > washing by brush > polishing
Wheel (tire)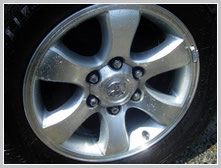 High pressure washing > washing by brush > tire wax
Glass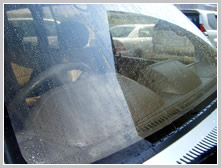 Water-repellent coating
Thorough cleaning according to the condition of the vehicle and to the demand of the buyer is done.




Premium representative will do the remake until the vehicle is competitively good.