ONLINE AUCTION
How to place bid.
1: Sign in PAJ web site www.paj.co.jp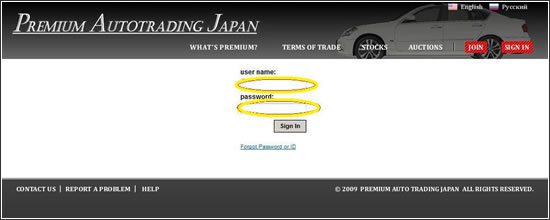 2: Click Auction after sign in web site.
3: Select Maker from Japanese Vehicles or from Other Vehicles.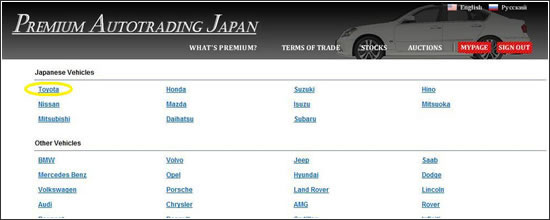 4: Select Sub model from Maker you selected.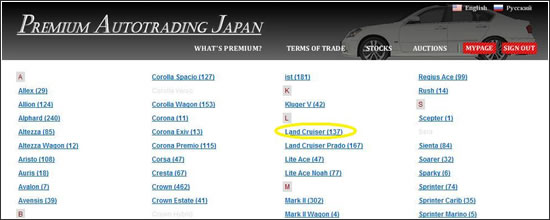 5: Select Year, Transmission, Mileage, Grade, Colors, Auction details, Chassis if you like and click search.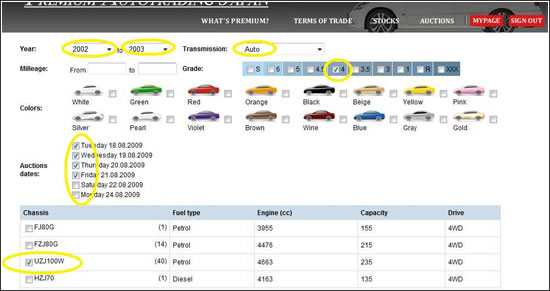 6: You receive search result, Now you may click vehicle you are interested.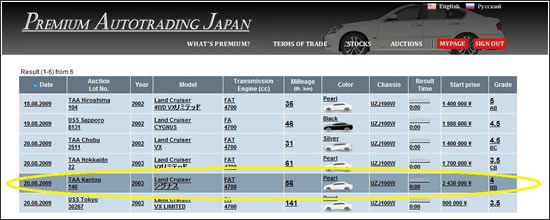 7: Click Open Bid window and you may leave price.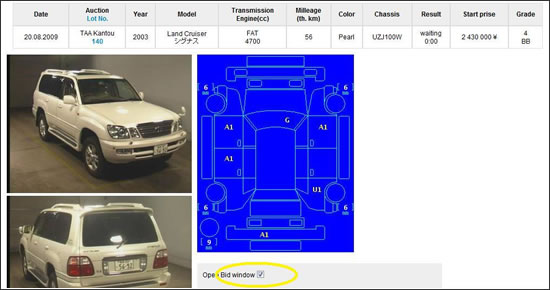 8: Filling in your CIF Budget into CIF Bid in Yen column.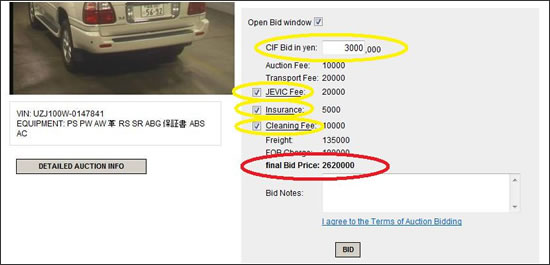 Make a tick on JEVIC, Insurance, Cleaning if you need.
If you do not need them, please leave tick from each column.
Once you filled in CIF Bid in Yen, and selected Inspection, Insurance, Cleaning, please.
Find final Bid Price
(PAJ Staff will place bid on your selected vehicle up to your final Bid Price at auction in Japan)
9: You may leave message in Bid Notes column and click Bid button.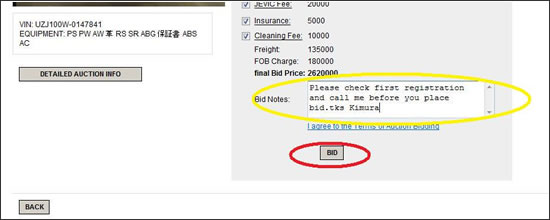 How to check bid result
10: Sign in PAJ web site www.paj.co.jp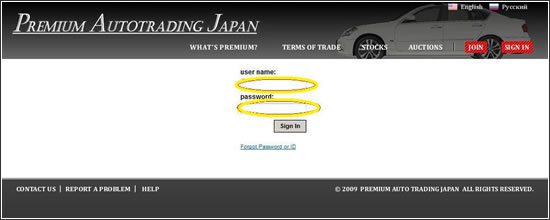 11: Click Bid History under User Menus.

12: You will see Auction Bid Result here.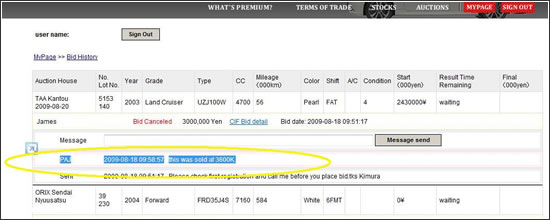 We require having 100,000JPY to give you this Auction bid Authority.
Please feel free to contact our account dept. at accounting@paj.co.jp
If you have questions, please drop us e-mail at callcenter@paj.co.jp or sales@paj.co.jp